Our Philosophy
Sustainable Holidays
"What we do today decides what the world will look like tomorrow."
(Marie von Ebner-Eschenbach)
responsible and sustainable use of resources
Slow travel. Responsible enjoyment. Privacy and naturalness. Pure freedom and sweet idleness. In the IMLAUER Hotel Schloss Pichlarn, all of this combines to form a harmonious, seductive whole. The best prerequisites for becoming a climate-neutral organic hotel.
For us, regionality and sustainability are more than just fancy marketing buzzwords. In the IMLAUER Hotel Schloss Pichlarn, our love for nature and consideration for our environment can be felt – and seen – everywhere. A careful, sustainable use of resources is particularly important to us. And an important part of the IMLAUER philosophy.
Everywhere there's clucking and humming, growing and thriving
Our chickens and bees, our own spring water, the meadow orchards and the large greenhouse testify to our respect for nature. The ecologically compatible, mindful concept behind our 5-star resort is also reflected in our consistent use of partners from the region. This creates local added value, increases indirect profitability in the region and contributes to sustainability through low transport costs.
Added value & appreciation
Our relationship with our employees is just as important to us as our connection to nature. An appreciative working environment. A beneficial culture of engagement. Treating our team with respect. For us, that goes without saying. In keeping with the IMLAUER philosophy: "Joy in Service". Because we are convinced: if our guests and employees feel equally comfortable, entrepreneurial success will come by itself.
Of becoming a climate-neutral organic hotel
Our 250 chickens provide our hotel with organic eggs. The barn and the adjacent meadow are located 300 metres from our kitchen as the crow flies. Every egg that you enjoy on its own or in a dish comes from our chickens.

The animal inhabitants of our estate are growing: Several beehives were installed in the hotel's wood. The bees produce finest honey for the hotel. Tip: You can by a our honey too at the reception.

The mountain spring water we use comes from six of our own springs. Thanks to this wealth of water, the IMLAUER Hotel Schloss Pichlarn is a "Best Water Hotel". Together with BWT AG from Mondsee,we have decided to dispense with conventional mineral water bottles in our restuarants and to mineralize our own first-class water with state-of-the-art technology from BWT. This saves energy, packaging costs and, thanks to the lower transport efforts, it's also good for the CO2 balance.

In order to process fruit from our own cultivation in the long term, we have planted an orchard with 60 fruit trees (apple, pear and plum) along the castle driveway. During the selection, we paid particular attention to using a large number of varieties.
The hotel's own golf course is also irrigated exclusively with our own water. In order to preserve a habitat for animals, we maintain our golf course using organic products and protect our wooded areas and nesting sites. It is thanks to this careful treatment that you will come across so many animal residents here: whether deer or hare, buzzard or squirrel, geese or swans, they all find a place to retreat here.

We grow aromatic herbs, crunchy vegetables and fresh salads in our own greenhouse so that our restaurants always have a plentiful supply of freshly harvested produce. We are also planning a fine "snack garden with various types of berries in the Schlosspark.

Thanks to the 360 ​​KW photovoltaic system, up to a quarter of the electricity is produced with solar energy.

In the future, owner Georg Imlauer would like to have his own biomass from the hotel's own forests processed for the district heating, which we still need, and which is obtained from Biowärme Irdning.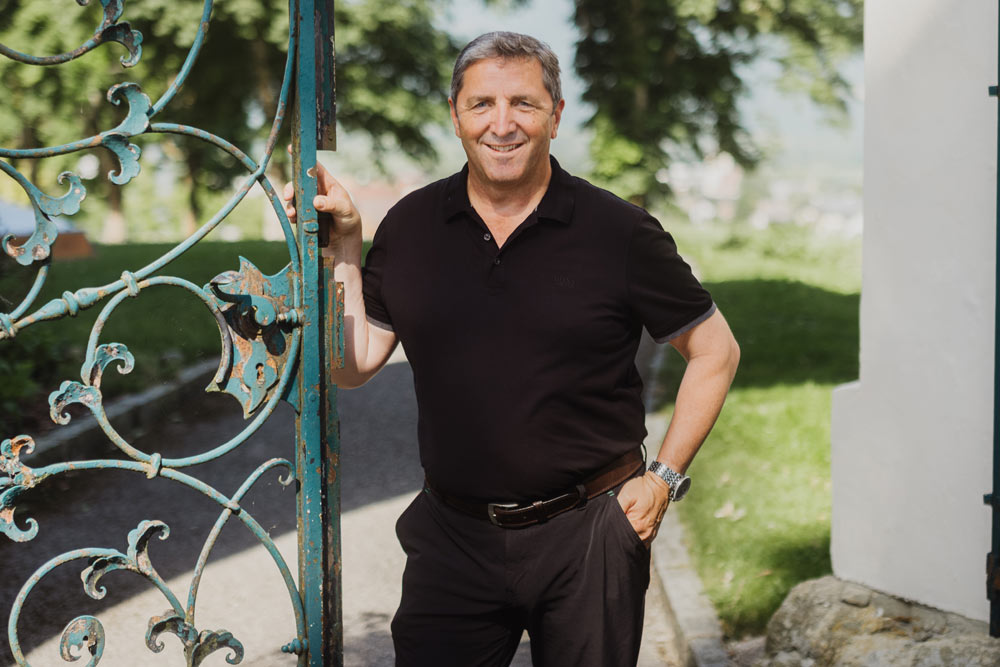 GEORG IMLAUER
"We maintain long-term and stable relationships with our suppliers and also enter into unique, regional cooperations with our competitors."
Georg Imlauer employs all his passion and energy to ensure that his visions and ideas take on real forms and colours and are filled with life. As an entrepreneur in the truest sense of the word, he is doing a lot to advance the IMLAUER Hotel Schloss Pichlarn on the way to becoming a climate-neutral organic hotel. For you. For us. And with consideration for those who come after us.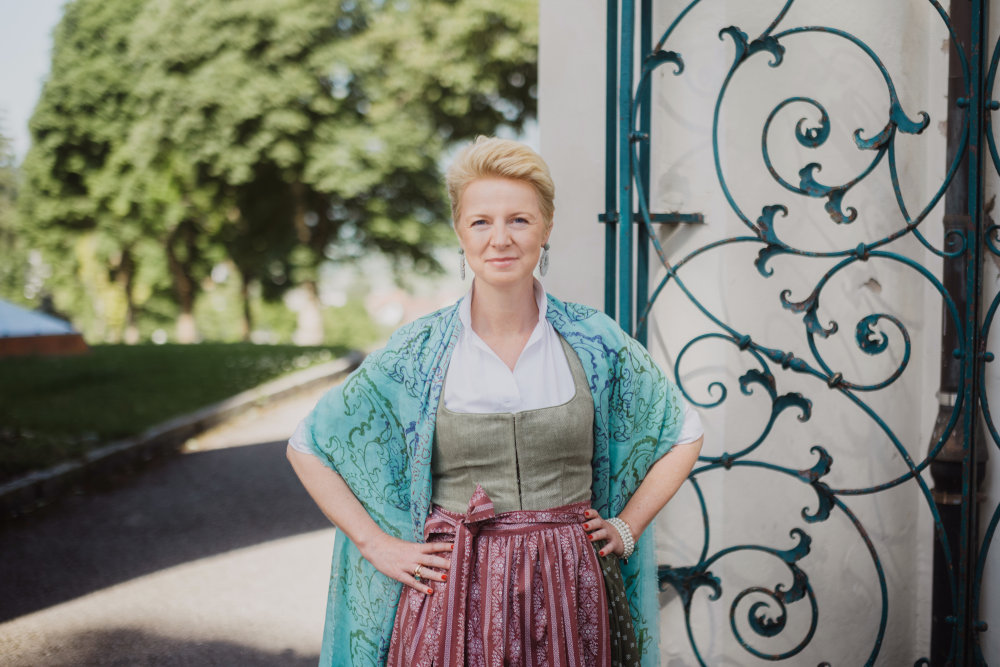 INES WOHLMUTHER-MAIER
"Pichlarn is a real place of power for me. The imposing castle character. The energy radiating from the house. The people. All of this fascinates me – even after more than 25 years."
It's been 25 years since Ines Wohlmuther-Maier stepped over the threshold of the imposing entrance of Schloss Pichlarn for the first time. Since then, the current General Manager has held various positions. Her fascination for the castle, its history and its unique charm has remained the same. She passes this fascination and enthusiasm on to her guests and her team, day after day.